Pins enable quick access to work items right from the main navigation menu.
Pinning an Item
On any page where you see a pin icon, you can click it to add the current page to your pinned items list.

Once you have pinned an item, a new menu section "Pinned" will appear in the main left menu under the "Projects" section.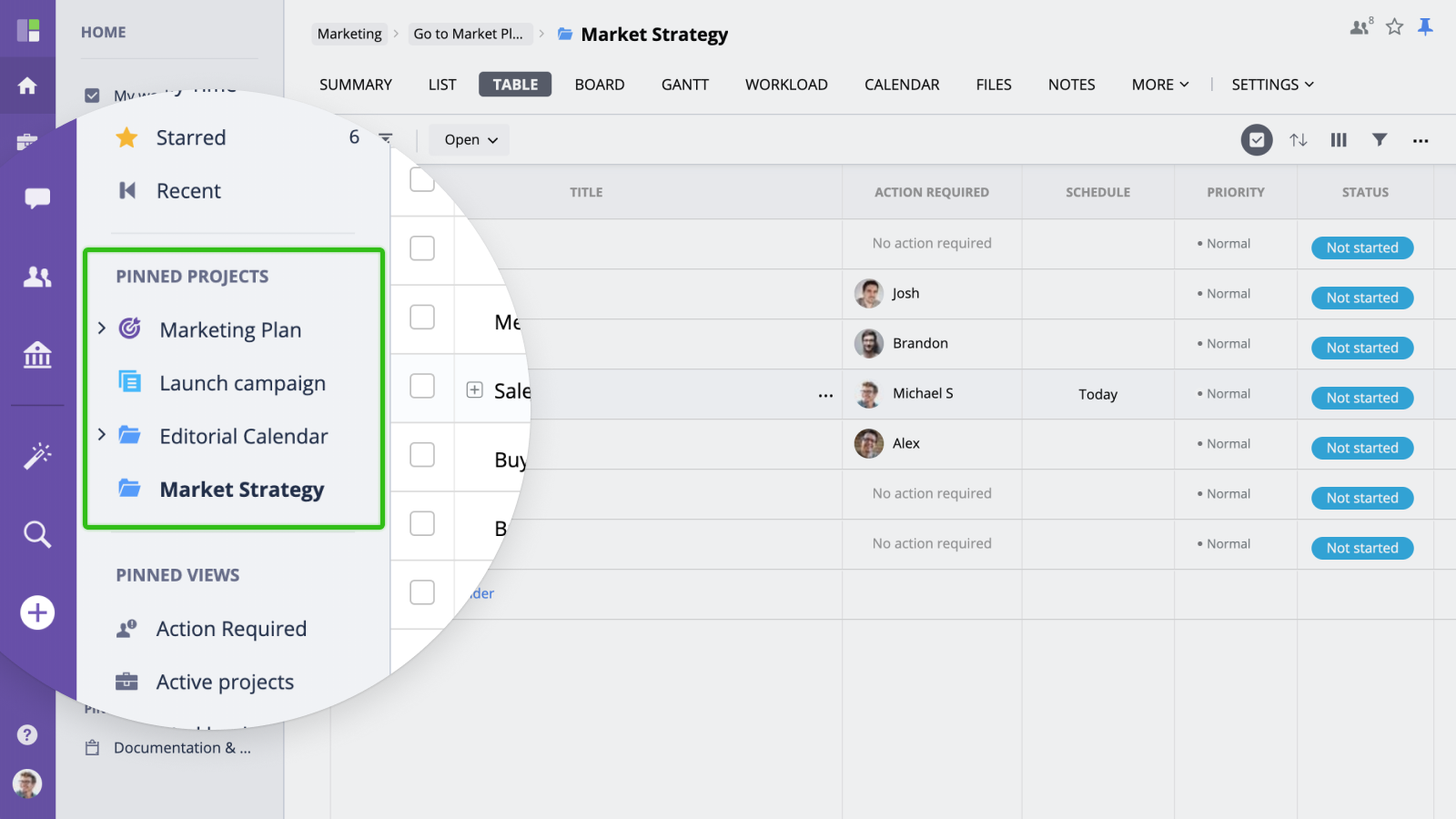 Deleting a Pin
To delete a Pin, mouse-over an item in the "Pinned" section and click "X" button. Alternatively, you can go to a pinned page and click the "Pin" button one more time.