Widgets
On the right hand side on My Work dashboard, you will find additional widgets that you may find useful in your daily work.
Quick Notes
To access Notes, switch to the Notes widget and simply write something. All data in your notes will be saved automatically.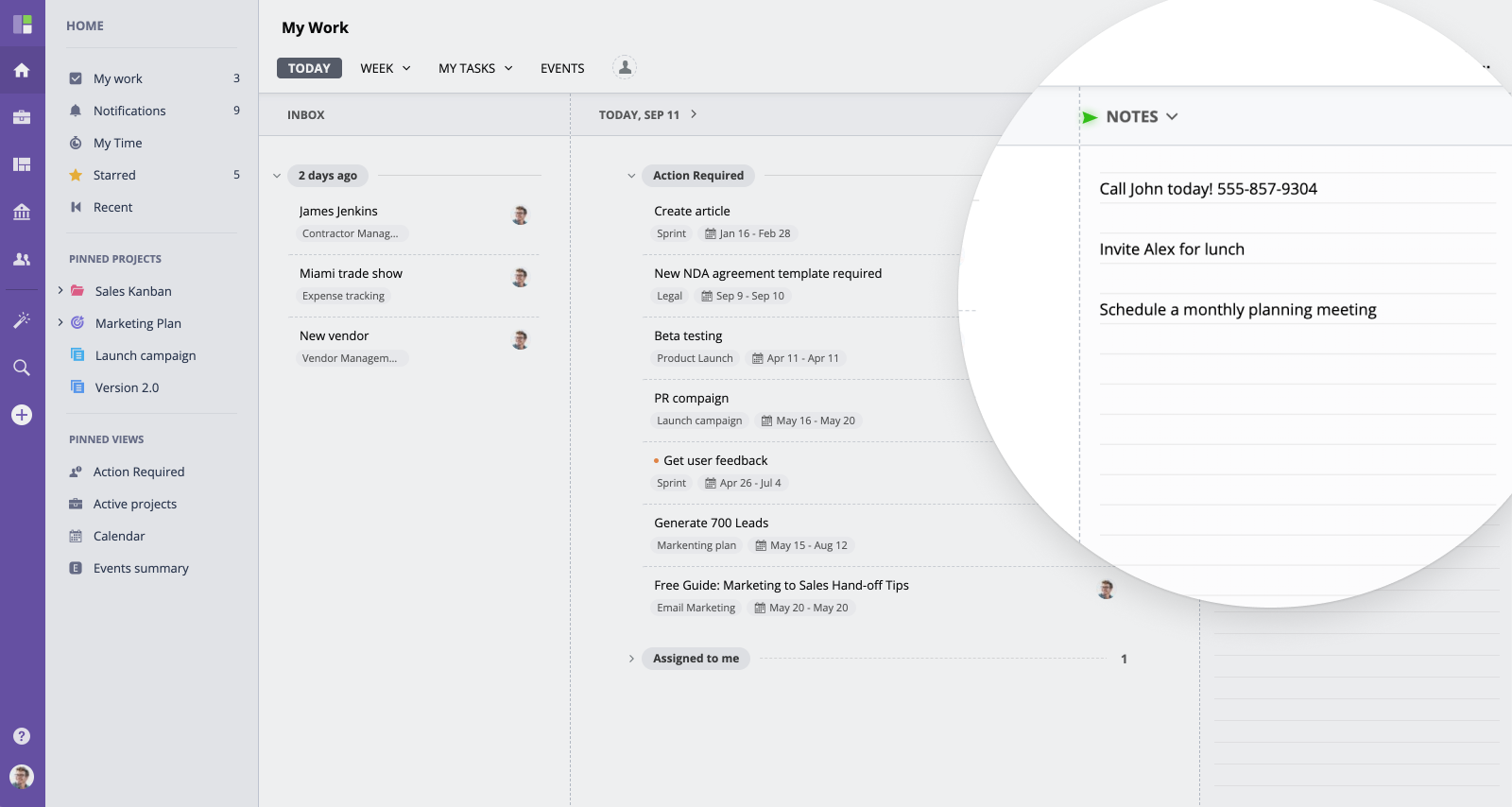 Recently Viewed
Here you can find tasks that you have recently opened. For better navigation, recent tasks are grouped by date, i.e. Today, Yesterday, etc. and are displayed in chronological order starting with tasks opened most recently.