Action Required
Action Required view displays all work items that require your attention and should be either replied to or completed by you.
There is an important difference between Action Required and Assigned tasks. If a task is assigned to you, you are responsible for its completion, but may not have to act on this task at the moment. If you are marked as the Action Required user on a task, it means you have to take the next step to move work on this task forward.
You can switch between 3 view options: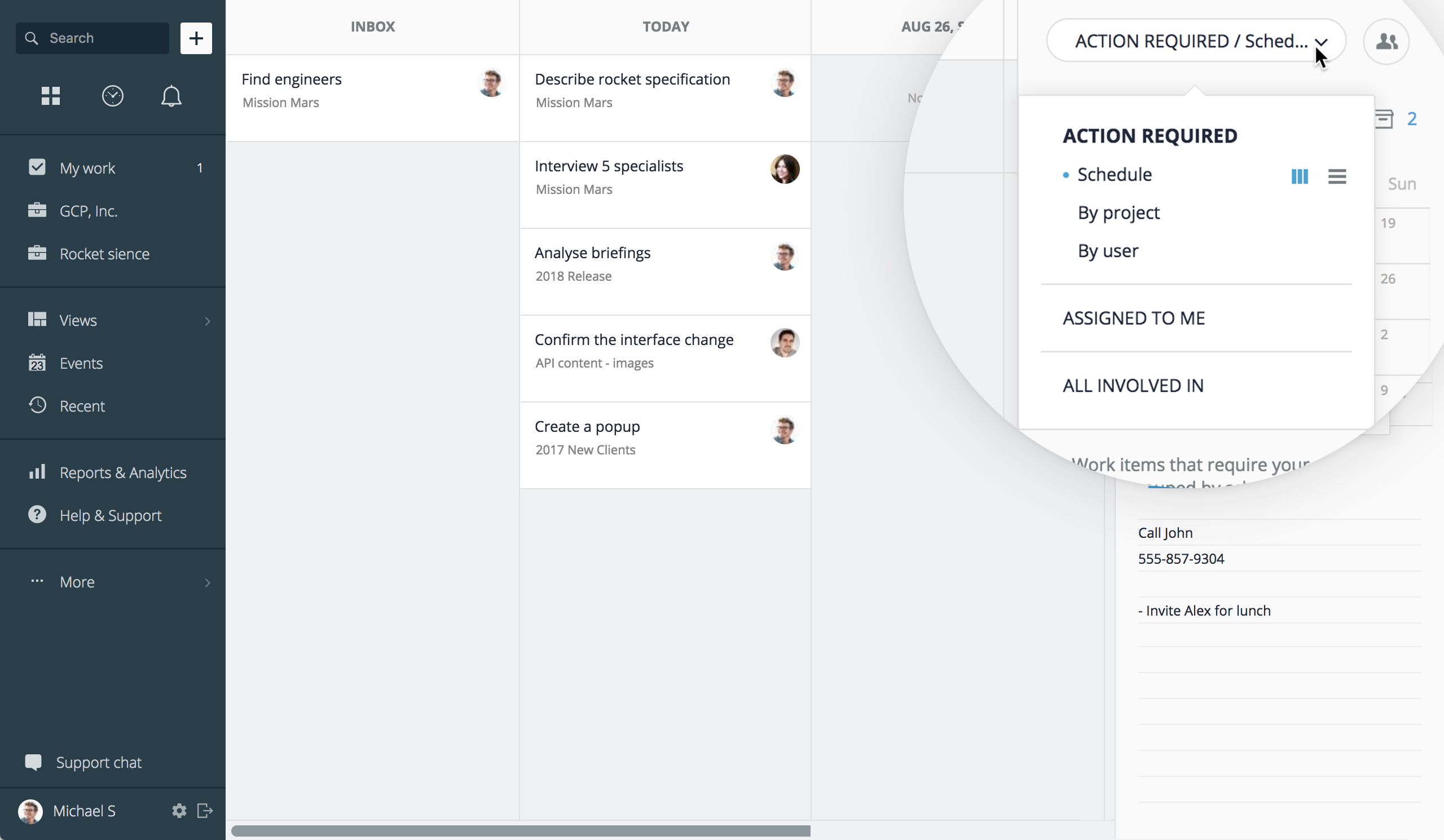 Action Required/Schedule
Action Required/Schedule view displays all your tasks and events grouped by their scheduled date.
Board View
In this view, all work items are represented as cards grouped into columns by date these items are scheduled for (e.g. Today, Tomorrow, Jan 18). All new action required items will appear in the Inbox column. From here, you should either reply to a task (and set another Action Required user) or schedule it for a specific date.
You can also drag and drop items into the calendar and click any calendar date to automatically scroll to the relevant date column. The number in each calendar cell represents the number of tasks/events planned for that date. To hide/display tasks planned for Someday, click Someday button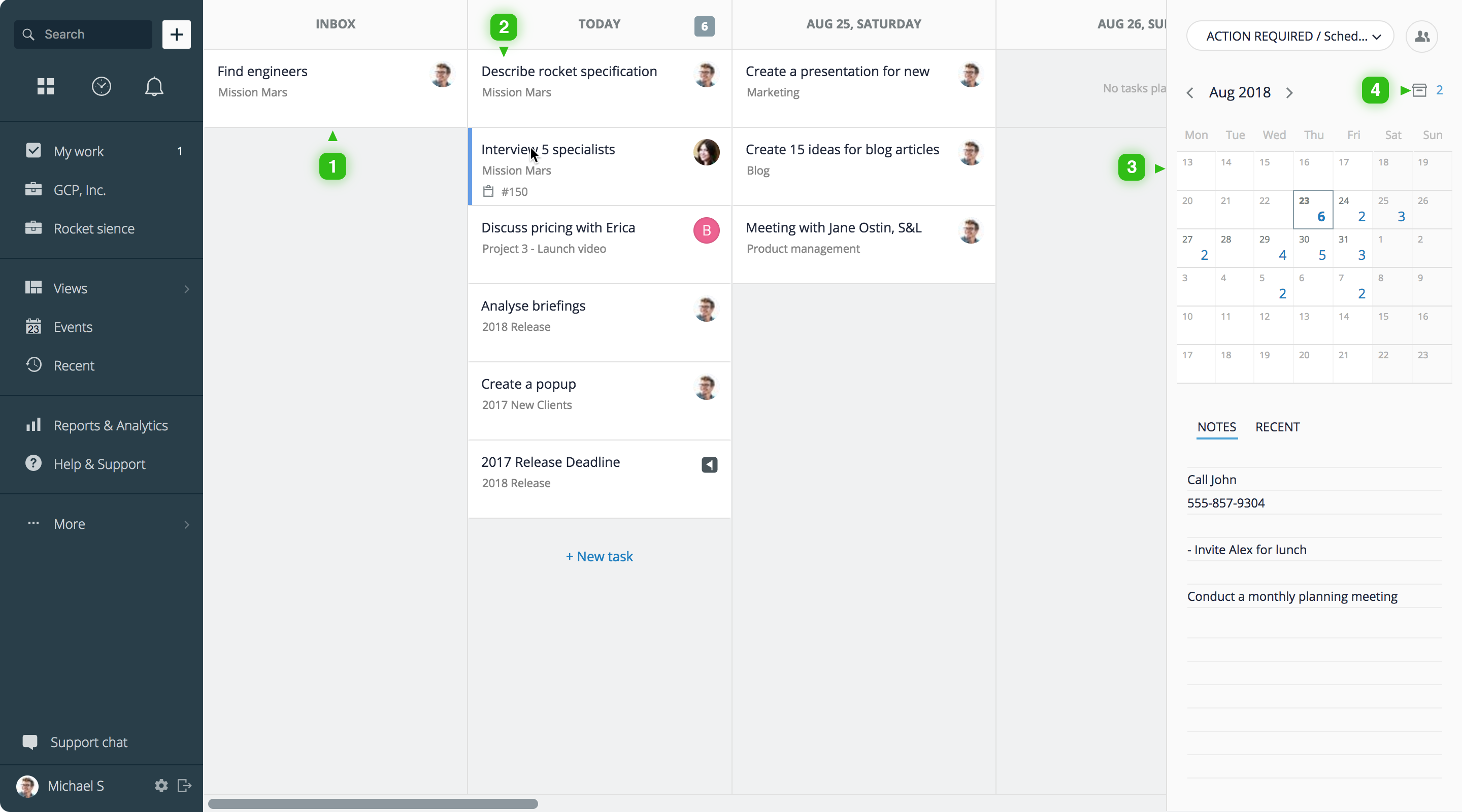 List View
List View provides the same functionality as the Board View, but displays work items as a list rather than as columns. You may prefer the List view to Board view if you have a large display and set the task view to be in split mode.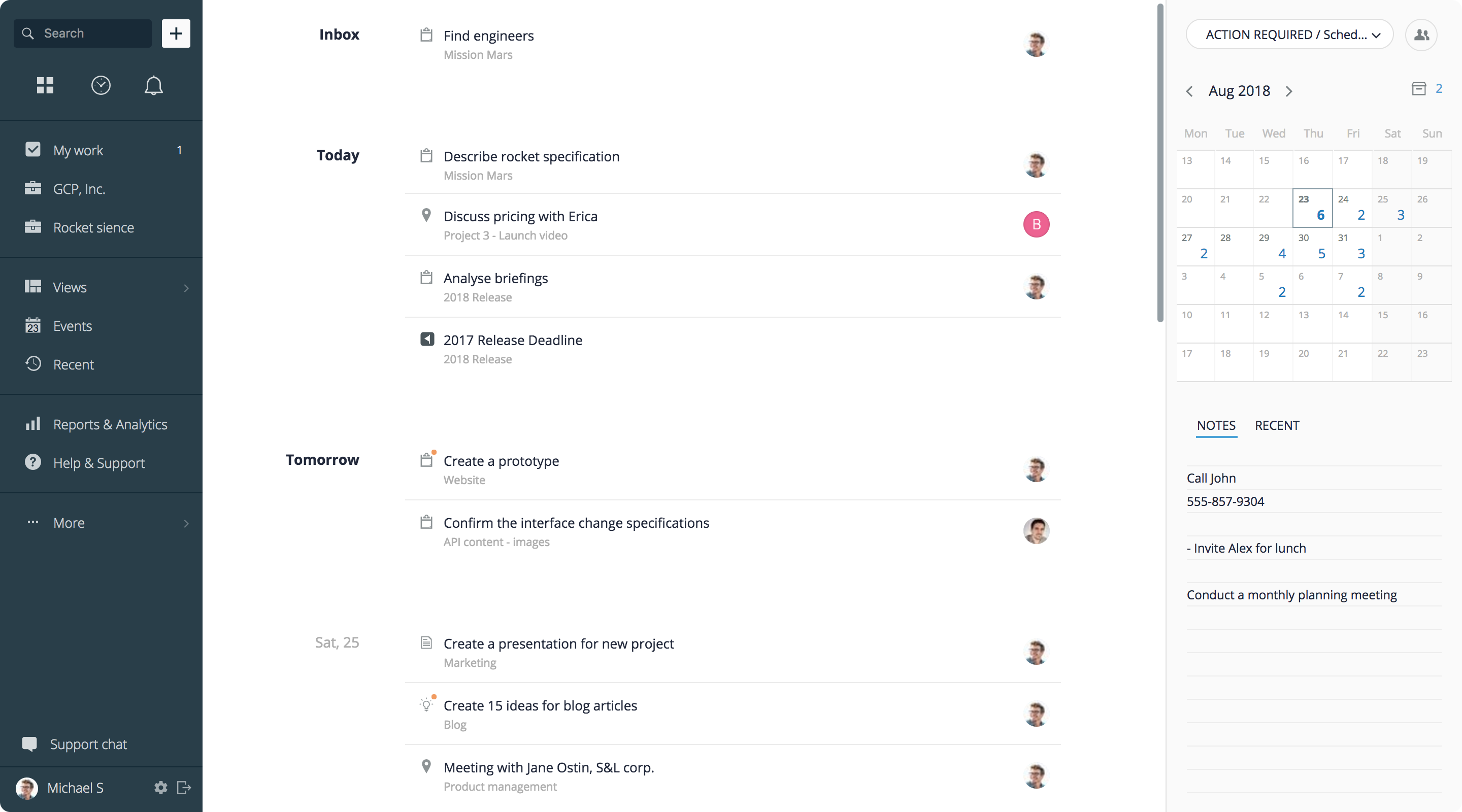 Action Required / By Project
Action Required/By project allows you to see all your tasks organized into columns by project. Check column headings to find the appropriate project and you will see your task there. You can also filter your tasks by user who assigned/sent the task to you.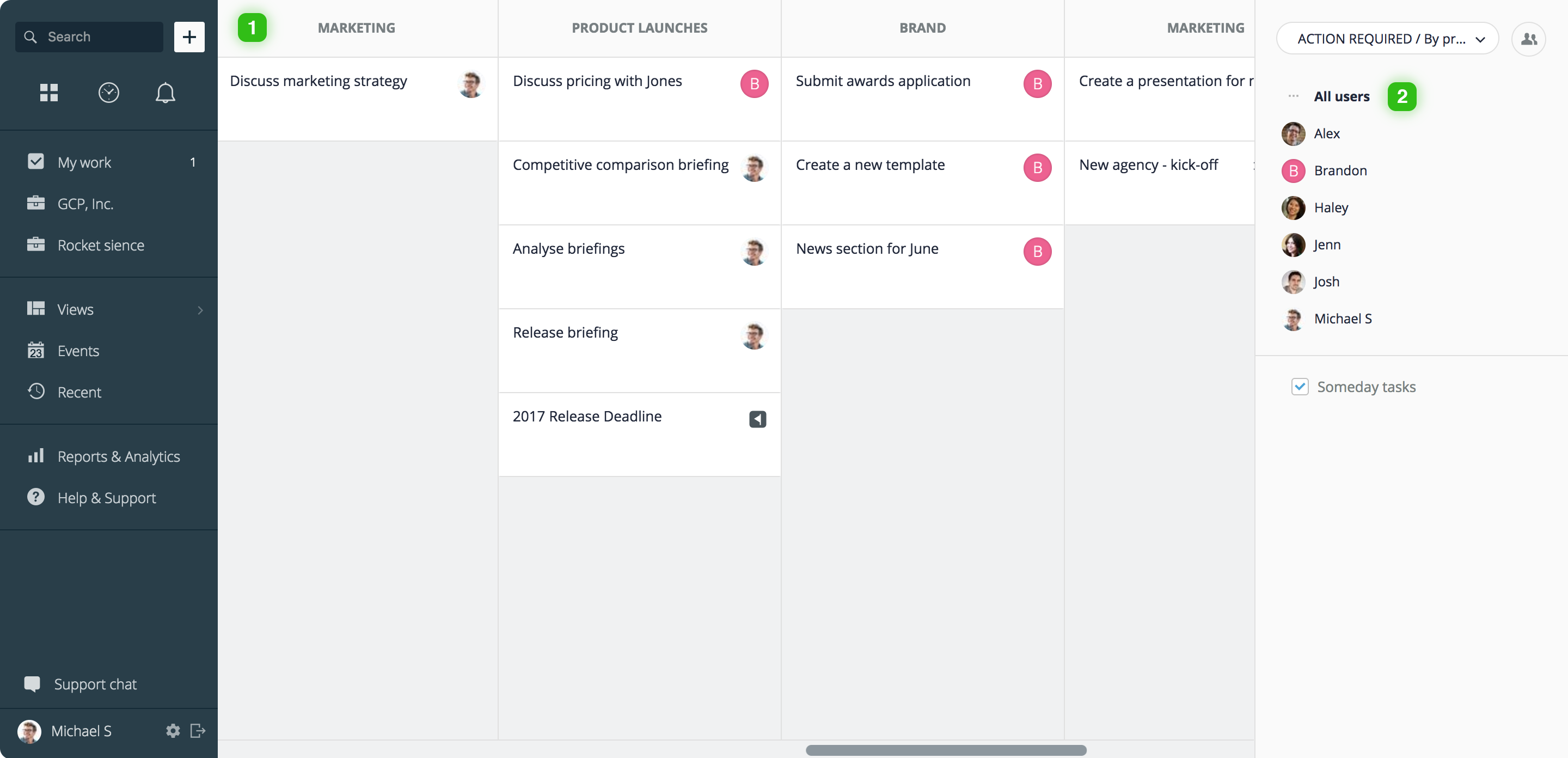 If you a have multi-level folder tree, tasks from different projects will appear in one column under the same parent folder.
Action Required / By User
Action Required/By User helps organize your tasks into columns by user who assigned these tasks to you. This is handy when you want to see who is waiting for you to reply to or complete specific work items.
On the right, you can filter by project to display tasks in a particular folder or project.
Use Someday toggle to hide/show task planned for Someday.