Menu Settings
For ease of access and convenience, you can fully customize the items displayed in GoodDay main menu. Also, if you have a smaller screen you can minimize the menu to leave more space for the content.
Menu Customization
From the list of available menu items, check the items you want to be displayed in the main menu or uncheck if you want to hide them. A number of work items e.g. My Work, Views, Pinned, Starred cannot be removed from the menu as they provide the core GoodDay functionality.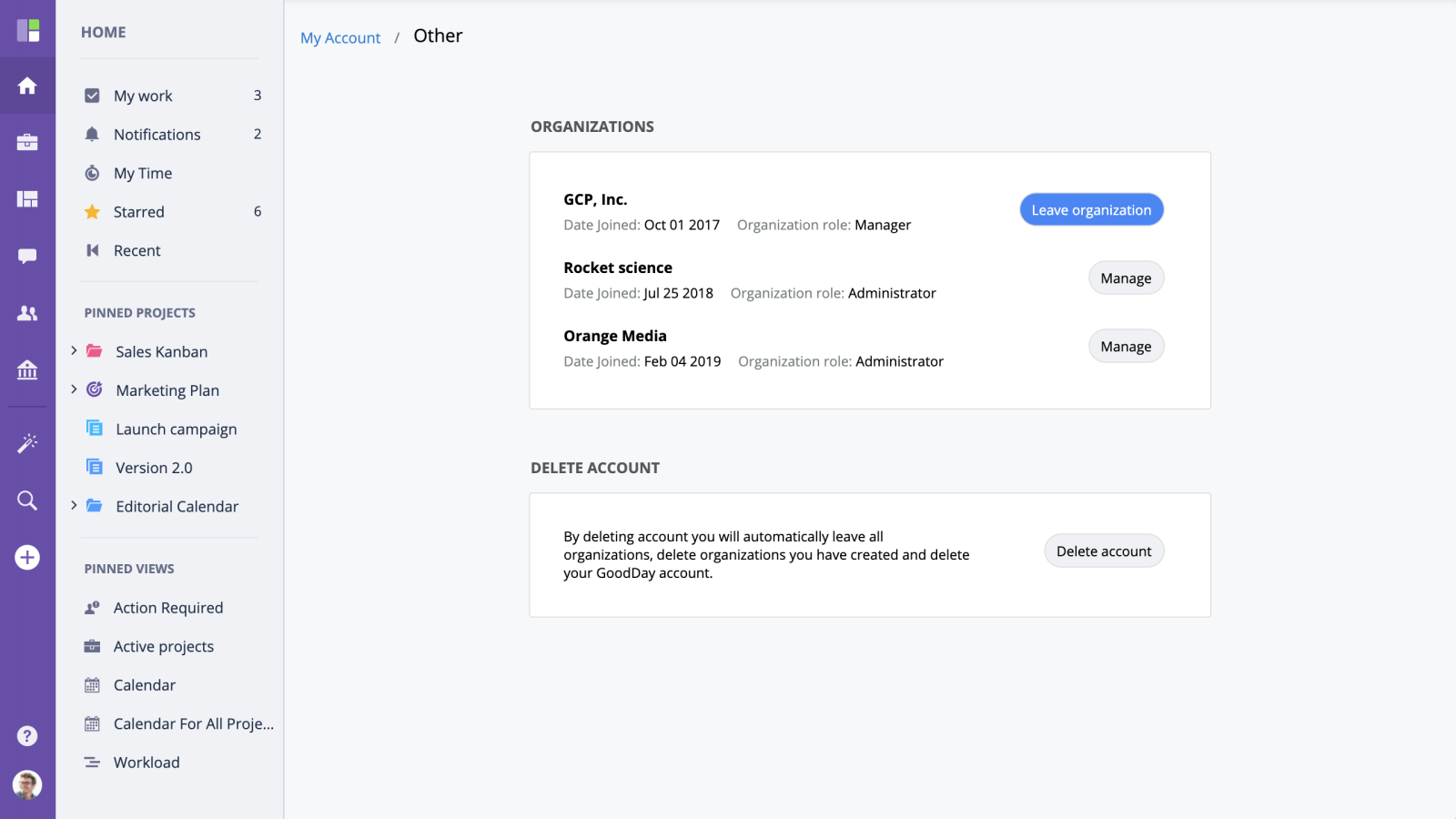 All hidden menu items will still be accessible in the More... menu.
Menu Views
GoodDay supports Full and Minimized menu views. You can switch menu view from Menu Settings or by clicking on an empty spot within the menu itself: